Wednesday 11th October 2006 02:57:01 PM


Schumacher's controversial 1994 F1 title![ 0 messages]
---
Car

The other day, someone asked me about the controversial crash between Damon Hill and Michael Schumacher (who else?) in the 1994 F1 title clash. Here the video, taken from YouTube.

Am I blogging too much about F1? haha... bear with me, this year's F1 season will be over in 2 weeks after Brazil. Errmm... May be after that I should blog more about A1, since our dear Alex won both races at the grand prix at Czech Republic...kudos!!!
Monday 09th October 2006 03:14:33 PM


Alex Yoong won the Czech Republic A1 Grand Prix![ 0 messages]
---
Car
A big round of applause to the guys at the Malaysian A1 team.
Hope they can score more victories in the future. Keep up the good work!!
Wednesday 20th September 2006 05:14:10 PM


Ferrari's dirty trick[ 2 messages]
---
Car
Former Sauber driver Norberto Fontana has revealed that he was asked by Jean Todt to block Jacques Villeneuve during the 1997 European Grand Prix. [read it here]
This was the final race of the 1997 Championship where Michael Schumacher was leading the driver's title from Villeneuve by one point. So, Ferrari would like to win it at all costs, including Jean Todt's 'order' to Fontana mentioned above, and also the infamous 'accident' between Schumacher and Villeneuve. Watch the video [here] and [here] then judge for yourself.
Luckily, Villeneuve's Williams seemed 'stronger' than the Ferrari and went on to finish third and clinched the driver's title.
Monday 11th September 2006 04:20:26 PM


What makes a great champion? [ 0 messages]
---
Car
For however many times he has won the F1 titles, I personally do not think Michael Schumacher as a great champion. Yes, he might be a maestro when driving an F1 car to seven world titles. But he's no where near the great champions like Ayrton Senna.
Over the years, there are too many controversials surrounding Michael. You felt like he won a lot of races with a lot 'help'. If you have been watching F1 closely, I am sure you know what I meant. No wonder the flamboyant Renault boss has had some harsh comment on the sport lately. With Italian football match-fixing scandal, it is not impossible to think that F1 has some sort 'race-fixing' of its own.
Come to think about it, may be it is good that Michael has finally called it a day. Let the sport be a sport. But wait, Ferrari are still here... I hope Kimi's reputation will not be tainted with any sort of controversial like Michael's when he drives for Ferrari.
It's always difficult for small fish to fight with the big shark, but please hang on Fernando, I have faith in you. Go kill the big bloody red shark (horse?).
Friday 08th September 2006 03:04:20 PM


Schumacher set to retire?[ 0 messages]
---
Car
Will Michael Schumacher retire this year? This is the most asked question in the F1 circle of late. It has even over shadowed the upcoming Italian Grand Prix at Monza this weekend. Since Monza is Ferrari's territory, it will be hard for Renault to beat them here.
Michael has been in F1 for 15 years. His first ever F1 GP start was at the Belgium GP in a Jordan, not being able to get off the line due to clutch problem. The very next race at the Italian GP, he's already behind the wheel of a Benetton, finishing 5th behind all the veterans like Mansell, Senna, Prost and Berger. Talk about talent!
Along the way, he has broken almost all important records. As of today the records stand like this: 7 F1 World Championship titles, 89 GP Wins out of 246 starts and 68 Pole Positions.
I have been watching Michael race since he was in Benetton. It's more fun to watch F1 back then compared to now, I must say. More overtaking, more drama, more action and less politics(?). It's always fun to watch Michael working behind the wheel, especially when it rained. The 'Rain Maestro', that's what people called him. F1 cars back then has no traction control. I still remember one particularly wet race in Monaco where most of the drivers were struggling to bring their cars to the finish line, but Michaelˇ¦s car just 'dancing' around the street of Monaco and eventually won.
A lot of people are very critical of Michael's tactics, especially after this year's Monaco Grand Prix. For me, this is him. He learnt his tactics in the 90s. Back then, F1 drivers are not the boring good boys image that we see nowadays.
After watching Michael race for so many years, for me, his expression after his third place finish in Turkey looked as though he has already made up his mind to hang up his helmet at the end of this season. But I hope I was wrong. I want to see him race. But if you were in his shoes, would you want to race against Kimi in the same car? I bet not. Age has certainly beaten the Maestro, he started making mistakes that he never did before, like the one in Turkey (Turn-8), which cost him second place (eventually first, where Massa was ready to let him thru?).
Will Michael Schumacher retire? Letˇ¦s wait and see after Monza. If you would like to support Michael and urge him to stay, visit here: [http://www.michael-please-stay-in-f1.com/]
Thursday 24th August 2006 03:48:25 PM


Where is our Airbags?[ 0 messages]
---
Car
Ever heard of ESP, VSA, VSC, PSM, DSC? All these are acronyms for car stability control systems from different car manufactures. According to a survey in the UK, these electronic stability control systems could save up to 400 lives a year in their country. These systems are called active safety systems, like ABS, they prevent accidents from happening as oppose to passive systems like airbags, which protect the passenger after accident happened.
While safety equipments like airbags, ABS , ESP are not that expensive to manufacture as stated, why can't we Malaysian have them in all our new cars? Since our leaders always feel proud to have the world's tallest building, world's most scenic crooked bridge, world's longest bla bla bla..., may be they should do something like this, "World's first country to have all new cars fitted with airbag, ABS, ESP". Or may be some other more safety conscious countries already have done that, so we won't be doing it because it won't make us the world's first.
I don't know the figure, but I'm sure we spend a lot of money on insurance and health care due to car accidents. May be we should give tax rebate to car manufacturer who fit more safety equipments to new cars. In the long run, we may save more money and most importantly, save more lives. Feasible? Let's our leaders think about it.
Malaysian drivers at large, think that they have the reflexes of Michael Schumacher, they think that they can react faster than electronic sensors, they don't need ABS, ESP etc, they can avoid an accident when something unexpected happened. They also have so so many years of driving experience behind them, they can cope with any kind of unexpected driving condition. But they donˇ¦t realize their years of driving experience is only driving from where they live to their workplace and back, without much drama. They don't need seat-belts and airbags either, if head-on collision happened, they think they can use their arms and legs to hold them against hitting the steering wheel or dashboard!
Time to wake up, Malaysian at large! If our leaders and car manufacturers couldn't give us a safe piece of driving machinery, we must demand for it! Where is our Airbags?
Friday 18th August 2006 04:26:44 PM


The New Mini [2006/2007][ 0 messages]
---
Car
BMW will be launching the new Mini to replace the current one according to Autocar. This second-generation [not our Gen-2, please!] Mini do looked like a face-lift but it is not. It is a totally new model, said BMW.
The Cooper S sports a new all-aluminium 1.6-litre engine which has direct injection and a twin-scroll turbocharger. Maximum torque from as low as 1600rpm!! I love all these direct-injection turbocharged engines. First is the Golf's TFSI turbo, then BMW 335i's twin-turbo, and now the Mini's.
Friday 18th August 2006 03:33:49 PM


Handbrake Turn![ 0 messages]
---
Car
After reading Steve Sutcliffe's [Autocar] tip on how to do a handbrake turn, I thought I wanna give it a try using my car. In order to make a handbrake turn, you must first do a little 'test' to see if your car is up to the job or not.
Here's the 'test': Bring the car up to speed in a straight and deserted road, say about 50-70km/h, then yank on the handbrake. If the rear wheels locked up, your car is good for handbrake turn, if not, forget it, try another car...
Here's my 'test: I brought my car up to speed on a straight and deserted road. Then I yanked on the handbrake and here's what happened, the car just went straight and I don't feel my car slowing down at all... crab!!! The handbrake is designed not to lock up the rear wheel, as Sutcliffe said. Such a boring car...
So, handbrake turn is out of the question. I must find another way to have fun with my car... All-wheel-brake turn, perhaps... ;p
Friday 11th August 2006 02:20:22 PM


How to save fuel [Part 2][ 0 messages]
---
Car
Welcome back!
The second method, this is more extreme. I do it occasionally, or rather very seldom-ly. The air-con, no I'm not asking you to switch it off. Who on mother earth would like to drive without air-con in this part of the world? This is the key point; switch off the air-con compressor when accelerate, switch on when slowing down. As you (should) know, when the compressor is on, it creates load at the engine, in-turn, the engine need more fuel to run. Some cars have a dedicated button to switch the compressor on/off. If your car doesn't, don't fret, normally when you turn the temperature setting to maximum/coldest, the compressor will be switched on, the opposite is normally true, too.
How to do it? Well, for example, if you are going down a slope and about to stop, turn the air-con to its coldest. Doing this, you use the car's momentum to turn the compressor, not the engine's power, i.e. you get free air-con. When you start to accelerate the car, turn the air-con to its 'least cold' setting, doing so, the compressor stops, letting the engine use its full power to move the car, hence, save fuel.
These are just some of the ideas to save fuel. May be they don't make sense for some people. Or if you have any other ideas, do share with us. I'll let you know more of my ideas on fuel saving in future, if any of you out there would like to know.
Drive safely and efficiently!
Friday 11th August 2006 11:27:33 AM


How to save fuel [Part 1][ 2 messages]
---
Car
I have read a lot of articles about ways to save fuel. In general, the all talk about the same thing, namely:
1. drive at constant speed, avoid abrupt acceleration and braking
2. remove unwanted weight from the car
3. plan your trip (don't drive the extra miles)
4. avoid rush hours (i like this one, got excuse to go to work late, probably?)
5. a lot more...
But I'm not gonna talk about all these. I have myself 2 very effective methods to save fuel, and I have never read it anywhere, so I think I should share them here... try them at your own risk... ;p
The first method, that I have already built into my driving style long time ago is, DO NOT HIT THE BRAKE! Sounds crazy isn't it? hahaha... That's what I do all the time. Everyone (should) knows that the car uses fuel to accelerate, and uses fuel to maintain speed. So each time we touch the brake pedal, the fuel used to accelerate the car is wasted, changing into heat in the brakes.
How to do it? Anticipate the traffic ahead is the key. For example, when come upon a traffic light (red light, of course), lift off early and let the car roll to a stop, using as little brake as possible. Mind you, if you do this, you might frustrate a lot of driver behind you. Hell, they should thank you, because you are helping them to save fuel too. They are many more ways to save fuel using this method. Go figure! ;p
If you read this far, you are probably determined to save fuel. Kudos... Stay tuned for the second fuel saving method.
Friday 04th August 2006 11:11:42 AM


BMW 3-series Coupe (E92)[ 0 messages]
---
Car
BMW has launched the new 3-series coupe. Read this in Autocar 08/2006 edition.
One of the models is the mighty 335i. It's a 3-litre Twin-Turbo Petrol, with 400Nm of torque from 1300-5000rpm. Look at the [torque-curve], simply amazing...
This number can even outgun the E46 M3... I'm wondering what to expect from the E92 M3!
You may also read the forum [here] for info.
BMW official website [here].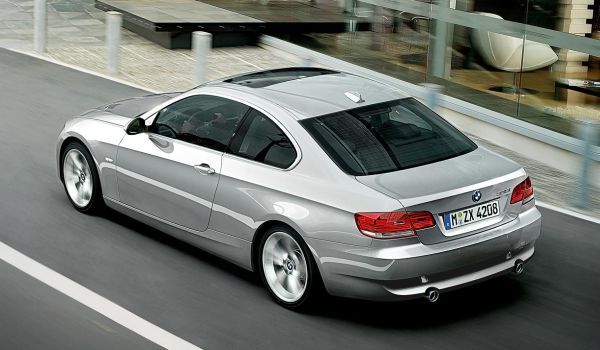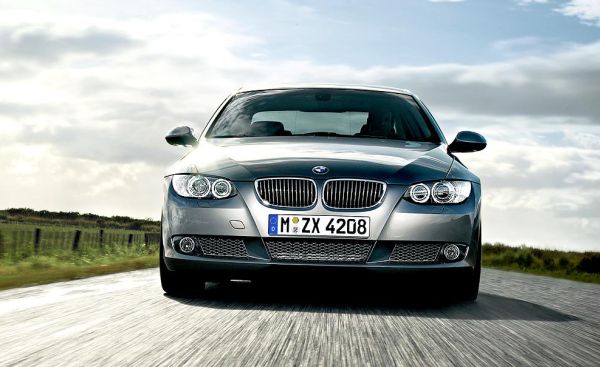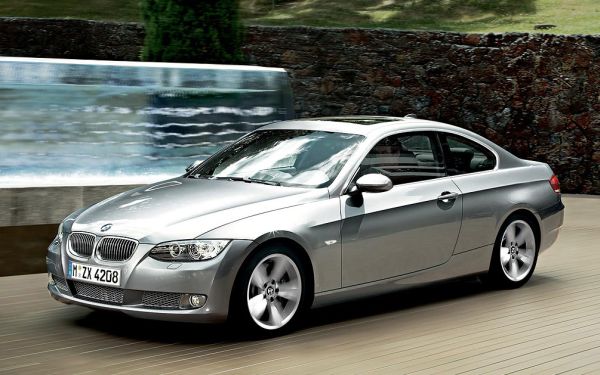 Wednesday 26th July 2006 12:33:22 PM


Dead battery...[ 0 messages]
---
Car
When I try to start my car this morning, I got this slow-mo cranking sound..."鸟°Ő!!", dead battery. It's already given me some tell-tale sign these few days. i.e. slower-than-normal cranking speed. I checked the fluid level yesterday, though is low but still enough. But I noticed one of the cells is dying, a lot of solid (lead?) floating in the battery fluid. I thought it should last a few more days... hell not. This battery only last about 20 months, which is quite short.
But I still managed to start the engine after a few tries. I recalled maikauchai told me there's a shop in Section 17 selling batteries at cheap price. Called him and managed to locate the shop, named "Perniagaan Bateri Hup Soon", somewhere near the morning wet market.
Ask the boss to recommend me a battery, he said better get the "conventional" lead-asid type if drive a lot, because the heat under our weather condition will dry up the fluid inside a maintenance-free battery, and you can't top-up a sealed battery. So he said. Heard the same story that taxi drivers all prefer the normal battery, the more fluid the better!!
So, I got myself a conventional maintenance-needed lead-asid battery, in the name of Century NS60 (13-plate), at RM120.
Sunday 11th June 2006 10:39:23 PM


Alonso Wins the British GP!!![ 0 messages]
---
Car
Alonso wins again... This time at the British Prix. Full respect to this young lad. The other 2 podium finishes are Michael followed by Kimi.
Poor Jenson on the other hand, has a really bad weekend. Having caught in the weigh-bridge during qualifying, causing him to start way back on the grid, had a broken engine during the race and retired from his home grand prix.
Read more here: http://www.itv-f1.com
Thursday 08th June 2006 12:22:30 AM


KLIMS 2006[ 0 messages]
---
Car
As mentioned earlier, I've posted some photos taken during the KL International Motorshow 2006, held in PWTC from 26/05 to 04/06.
See here: http://www.fotop.net/siumai/KLIMS_2006
0.114305973053