Sunday 05th November 2006 01:31:37 PM


Putrajaya Night Scenery[ 0 messages]
---
Art, Photography
During the Hari Raya holiday, I thought it was a good time to go and shoot some night sceneries around Putrajaya, since there wouldnˇ¦t a lot people around. Check out some of the sceneries [here] in my photo album.
Wednesday 01st November 2006 09:32:18 PM


My Sigma lens back focused[ 0 messages]
---
Art, Photography
After doing some simple test shots, I discovered that my Sigma 17-70 lens has front/back focus problem. Look at the photos shown below. Both photos were shot using auto-focus with centre AF point aimed at the single line in the middle of the frame. As you can see, at 17mm the lens focused in front of the line. While at 70mm, it focused behind the line. There is no such problem at all with the Canon 18-55 and the Tamron 70-300.

I called Sigma distributor, APD in Damansara Perdana. They said this is very common among Canon DSLRs especially the entry level model with plastic body. Reason being Canon unable to manufacture the 'flange-to-sensor' length to exactly how much they are suppose to be, in this case 44.00mm. But since I have no problem with the other 2 lenses, the problem should be from the Sigma lens itself.

The Sigma distributor asked me to send my camera body along with the lens to them and they will send them to Singapore for rectification. The solution is to write a set of data in the lens to compensate the focusing error. This will take a whopping 2-3 weeks! How can I live without my camera for such a long time?

Not convinced, I emailed Sigma Singapore directly and they replied promptly, explaining the same story to me. But this time they promise to get my problem solved within a week. 2-3 weeks down to 1 week is a big difference. 1 week is still ok for me, so I decided to send in the equipments today. Hopefully they would keep their promise. Fingers crossed!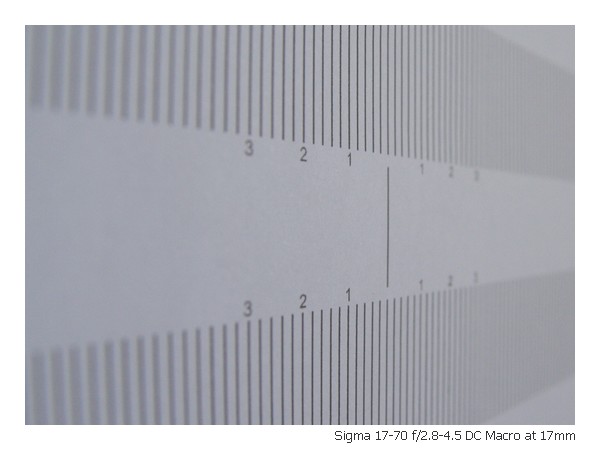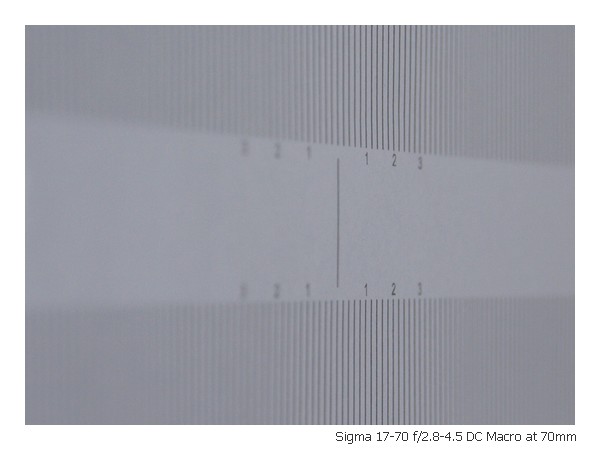 Thursday 26th October 2006 11:12:07 AM


First birding trip[ 2 messages]
---
Art, Photography
One day after buying the ¤j¬¶ (telephoto lens), we went to Paya Indah Wetland looking for some birds. After making a few big round turn in our car (thanks to maikauchai for driving us there), we finally found the place. But unfortunately, the place is closed until May next year. We tried to sweet talk to the guard in order to let us in but no avail. Finally we have to settle to shoot around the place, where fortunately has lots of dragon fly and some birds.
After Paya Indah, everyone seemed not satisfied so I suggested we go to Cyberjaya park on our way back. There we found lots of lotus on the lake with bees hanging around. That's about our first birding trip. Find out the photos [here]. Critiques are welcomed! :-)
Sunday 22nd October 2006 10:47:58 PM


My new toy![ 2 messages]
---
Art, Photography
Never thought of getting a telephoto lens so soon. But one of my photo-kakis' keep asking me to go 'birding'. What birds am I to shoot without a tele-lens? Since I am on a tight budget, this lens has to cost less RM1000. The less the better! haha...

Did some quick research on the Internet, I narrowed done to 2 lenses. The "Sigma 70-300 F4-5.6 APO DG Macro" and the "Tamron 70-300 F4-5.6 LD Di Macro". Image quality wise, both lenses give acceptable results. Since I already have a Sigma lens, I decided to get the Tamron this time. And its about RM100 cheaper, too! ;p

In fact I bought this lens yesterday. Today, this afternoon to be exact, we went for our first birding trip. Will post some photos later, may be in a few days time because I do not have access to Internet for this coming few days. Stay tuned!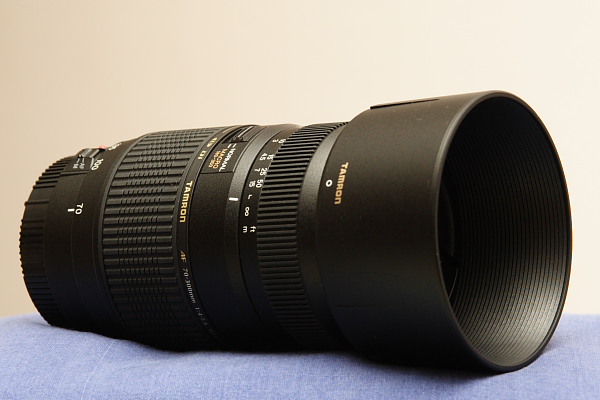 Thursday 31st August 2006 12:58:37 AM


First attempt to shoot fireworks![ 0 messages]
---
Art, Photography
Since today is our Merdeka Day, it's not difficult find a place to shoot fireworks. This is my first attempt... turned out only a mere 2%-3% are keepers. Not bad huh? ;p
Will post more photos later... stay tuned!!
Sunday 27th August 2006 01:11:22 PM


Canon EOS 400D[ 0 messages]
---
Art, Photography
Canon will be launching the replacement for it's EOS 350D during the upcoming Photokina 2006, according to dpreview.com news. This new model has a 10 megapixel CMOS sensor. For the first time, Canon will featuring it's very own anti-dust system called EOS Integrated Cleaning System. A very welcomed feature since all DSLR are proned to sensor dust. As of now, Nikon is the only big player who has yet to implement such system, with Olympus and Sony already having one. From the look of it, I think I have invested in the correct make... kudos Canon! ;p

Here's some of the new features, taken from dpreview.com:

- 10 megapixel CMOS sensor
- Separate low pass filter with ultra-sonic vibration to remove dust
- Anti-static coatings on sensor surface, software based dust mapping / removal
- Nine area Auto Focus sensor (same as EOS 30D)
- Picture Styles, larger range of image parameter adjustment (same as EOS 30D)
- Faster image processing
- Removal of control panel LCD display, now uses main LCD monitor
- Proximity sensor below viewfinder eyepiece to disable main LCD during composition
- Camera settings made on main LCD (such as metering, white balance, ISO, AF area etc.)
- Setting adjustment saved with half-press of shutter release
- Continuous shooting buffer up to 27 JPEG and 10 RAW images
- Large 2.5" LCD monitor with 160?viewing angle
- Image magnification available in record review
- Histogram available as brightness (Luminance) or RGB (Red, Green, Blue)
- Traditional Chinese language (in addition to Simplified Chinese)
- Up to 9999 images per folder on storage card
- Lower introductory list price ($100 lower)

Wednesday 16th August 2006 05:14:06 PM


Photo Editor - Photofiltre[ 0 messages]
---
Art, Photography
Came across this small yet interesting photo editor. You can download it from [here]. Try to do some 'magic' to this photo taken during the KLIMS. This kind of blur background effect normally can only be taken using 'very fast, large aperture' lens. But a little photo editing can have this effect, too... This is one of the favourite gals of my buddy... ;p
Look carefully, the face of the gal looks sharper after editing, and the skin is smoother too.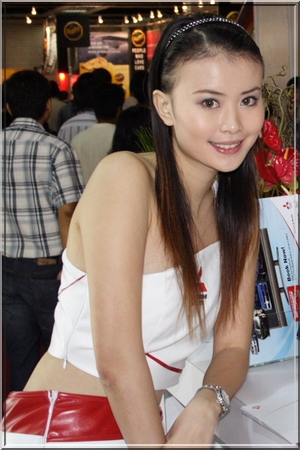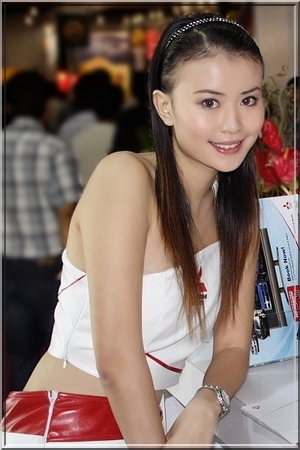 Thursday 10th August 2006 01:16:25 PM


Nikon D80[ 0 messages]
---
Art, Photography
Nikon has launched a replacement model for its D70/D70s, the D80. Sporting a 10-megapixel CCD sensor and a more compact body. Read the preview at Digital Photography Review.
Friday 07th July 2006 09:35:33 PM


Dust on my camera sensor![ 0 messages]
---
Art, Photography
This is the dust collected on my camera sensor after 1 month of usage. Look terrible, right? But fortunately none of them appear on my real-world photos.
This image is obtained using F/36, and increased contrast.
I'm curious how muke's Oly sensor will look like, since his has anti-dust!! :-)
Monday 03rd July 2006 11:26:58 PM


Canon Speedlite 430EX[ 0 messages]
---
Art, Photography
Needed a flash for a special occasion last weekend, I bought the 430EX. This flash is really huge when mounted on my 'tiny' 350D, it looked really weird...and it's really heavy, my camera+lens+flash kit now easily weighs more than 1.5kg.
To understand how EOS flash works, read this site: http://photonotes.org/articles/eos-flash/
Sunday 25th June 2006 05:06:54 PM


My new lens[ 0 messages]
---
Art, Photography
Bought this lens to replace my standard kit-lens. This blurry photo is taken using my mobile phone.
It's a Sigma 17-70 f/2.8-4.5 DC Macro. I have been looking for a more 'decent' walk around lens all this while, got it finally... :-)
This lens costs as much as 50% of my camera price... lenses are expensive!!!
No time to really put the lens to good use yet, due to WC2006. But I do posted some photos taken by this lens. Check it out here: http://www.fotop.net/siumai/new
Read the review of this lens here: http://www.photozone.de/8Reviews/lenses/sigma_1770_2845/index.htm
Friday 23rd June 2006 02:55:51 PM


Panasonic Lumix DMC-L1[ 0 messages]
---
Art, Photography
Months after revealing their first DSLR, Panasonic finally launch the DMC-L1. With an estimated price of $1999, I think it's hard to compete with the big players out there.
To me, the best selling point of this camera is the Leica lens. Anti-dust (same as the one found in Olympus E-series) is also a good feature, but how effective? According to muke, the anti-dust in his Oly, apparently does help.
Live view is just a nice to have feature. I can happily live without it. Why spend a few thousand RM to get a DSLR with live view? While instead you can get a P&S at just a few hundreds RM that comes with live view and full video functions.
See the preview here: http://www.dpreview.com/articles/panasonicdmcl1/
Thursday 08th June 2006 03:45:48 PM


Sony Alpha DSLR-A100[ 0 messages]
---
Art, Photography
After swallowing Konica-Minolta, Sony has finally unveiled their DSLR, the Sony Alpha DSLR-A100. What I like about this camera is its in-body image stabilizer (named Super SteadyShot by Sony) and anti-dust system...both features that I do like but not have in my Canon.
Read the previews here:
http://www.dpreview.com/articles/sonydslra100/
0.0993390083313